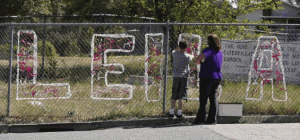 Leila Fowler Tribute

View Photos
The brother accused of killing 8-year-old Leila Fowler is scheduled to be back in a San Andreas courtroom this afternoon.
12-year-old Isiah Fowler last appeared for a hearing on July 31st, but it was extended so that his attorneys could have more time to review evidence. Fowler has pleaded not guilty to a second degree charge of murder. A trial date could be set at today's 1:15pm hearing in Calaveras County Superior Court.
Leila Fowler was murdered inside their Valley Springs area home on April 27th, and the autopsy revealed that she died from multiple stab wounds. The Calaveras County Sheriff's Office investigation found that the brother and sister were the only two in the home at the time.