Traffic Alert East Sonora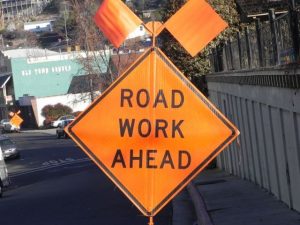 Road Work Ahead

View Photos
East Sonora, CA — Traffic is backed up for miles in both directions near the Highway 108 Bypass construction area. A stretch of the highway is one-way traffic control and that is causing the bottle neck. Caltrans crews are working on a stretch from Cavalieri Road to Draper Mine Road all this week from 7:30am to 3pm. That work has finished for today, but the CHP says the one-traffic has caused a traffic jam due to the all the afternoon commuters heading home. They report the area is backed up about two miles in both directions from before Standard Road to Via Este Road.

Click here for a map of the area.
Update 4:15pm: The CHP reports traffic is moving freely once again in the area.