Vets Climb to Remember 911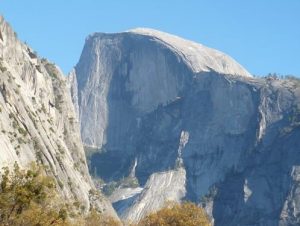 Yosemite - Half Dome

View Photos
Yosemite, CA — Thirty disabled United States Military Veterans will climb Half Dome and El Capitan. The goal is to reach the summit this afternoon to commemorate 911. The event is designed to honor all veterans and celebrate the achievements of people with disabilities. The Park has an active Special Emphasis Program for veterans of the armed services.
"The program is designed to educate, recruit, and employ veterans of the armed services in Yosemite National Park. We provide educational tools, help veterans obtain their benefits, and strive to provide overall guidance to the park's veterans," stated Dave Henderson, a Park Ranger, disabled U.S. Army veteran, and the Special Emphasis Program Manager.
The park currently employs approximately 105 veterans, representing all Divisions within the park. Several Park Rangers will join the groups on the climbs. A team of three vets will make the first all-veteran ascent of El Capitan. Other climbing areas include the East Buttress and Zodiac routes on El Capitan and the Snake Dike Route up to the summit of Half Dome. The Park has teamed up with Paradox Sports, who supplied all the gear to the vets.