Deadline For Controversial New Laws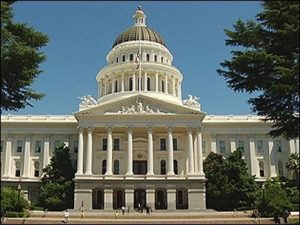 California Statehouse

View Photos
California lawmakers have until Thursday night to vote on 400 proposed bills.
Some of the most high profile proposals include reforming CEQA, placing restrictions on oil fracking, tighter gun restrictions, and bumping up the minimum wage.
The legislative session technically ends on Friday, but state leaders have agreed to wrap up by Thursday evening because of Yom Kippur.
The gun legislation would require buyers of ammunition to have a background check and permit. The CEQA reform package of bills is spearheaded by Democratic Senate Leader Darrell Steinberg, and the minimum wage bill would up the rate by $2 over a five year span.
California lawmakers also need to find a solution to a court order requiring that the state prison system reduce the inmate population by another 10,000 inmates.