McClintock: Drones Will Help Rim Fire Effort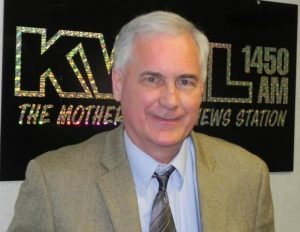 Congressman Tom McClintock

View Photos
Tuolumne County, CA — Congressman Tom McClintock is praising the "heroic" efforts of firefighters and the Tuolumne County community.
McClintock was in Tuolumne County last night, and again today, to meet with officials and hear updates on the state's sixth largest wildfire on record.

"The heroic firefighters have been on the job now for more than a week, and they are plowing through in exemplary fashion," says the District Four Congressman. "I think perhaps the most telling thing that I've seen is the sign on one of the roads that said 'firefighters, your life is more important than my home, be safe.' Now that's America."

In an exclusive interview, McClintock says he was able to help expedite a request for the use of unmanned aircraft to provide overhead surveillance on the Rim Fire. "Right now there is so much smoke, and haze, that the aircraft cannot see clearly where to always drop the retardants," says McClintock. "The predator drones have inferred capabilities to do that targeting"

McClintock notes that the request to utilize the drones was processed late yesterday. This morning it was confirmed that the California National Guard is flying at least one drone over the fire.
The Rim Fire is currently estimated to be over 187-thousand acres and is 23% contained.