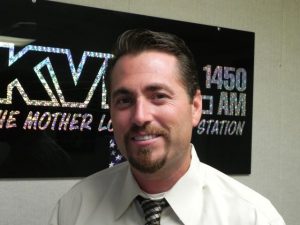 David Johnstone, outgoing Summerville Principal

View Photos
Tuolumne, CA — Summer vacation is over for Summerville High School students, as classes started this morning.
According to Principal David Johnstone, early estimates show around 700 students are enrolled this school year (including Connections Academy), which he says is right on par with last year.
"There's been nothing but excitement today," says Johnstone. "We had our back-to-school assembly with all the kids. We introduced our new freshman, new teachers, and new Superintendent."
Don Pedro and Tioga High Schools do not start until August 20, and Sonora High School goes back on August 21st. To read an earlier story showing the complete rundown, click here.
You can also find a recent 30-minute Mother Lode Views interview with the new Superintendent at Summerville High School, Robert Griffith, by clicking here.