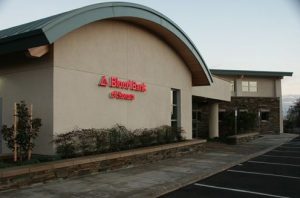 Blood Bank of Sonora

View Photos
Sonora, CA — The fourth annual "Heroes Day In The Foothills" is today. The community wide blood drive hosted by Clarke Broadcasting will take place from 11am to 6pm at the Delta Blood Bank of Sonora on Sanguinetti Road.
The Delta Blood Bank serves 15 community hospitals and five counties. The Blood Bank reports that about 60 percent of the U.S. population is eligible to donate blood, but only five percent do. One out of every 10 hospitalized patients needs blood. This is your chance to be a hero.
Donors are encouraged to make an appointment online here. The process to give blood takes around 45 minutes to an hour, walk-ins will be accepted. Donors are asked to eat a good breakfast and drink plenty of fluids ahead of time. You should also bring a valid ID.
As a thank you, donors will receive a commerative t-shirt, a meal, a gift and a slice of Covers Apple Pie as a thank you.
To find more information about the event, click here.