A Weekend Of Musical Events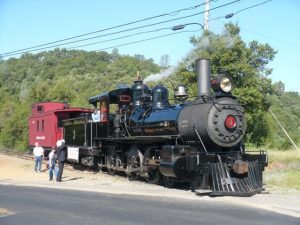 Sierra No. 3

View Photos
This weekend is full of musical events at many places including Railtown 1897 State Historic Park.
This weekend events start Friday evening with "Jazz in Bear Valley" tonight. Information on tonight and more is here. In Bear Valley at 11am on Saturday, it is the "Family Morning" and later Saturday night there is another concert plus another on Sunday as well.
Murphys Community Club hosts the First Friday in the Park series with live music and dinner. Details are in the First Friday event listing.
This Friday and next Friday are Free Community Water Slide Days at the Christian Heights Athletic Field. The event is from 10am to 2pm, all kids are welcome with Adult supervision. For contact information view the Community event listing.
Sierra Foothills Dance Club hosts its non-intimidating, fun, social group event beginning at 7pm. For details and location view the Dance Clubs event listing here.
On Saturday Railtown hosts "Singing Rails" Railroad Music Festival at 5pm. Details are in the Singing Rails event here.
A BOB Van Fundraiser will be held Saturday at Indigeny Reserve. There will be music, a barbecue, and British Car Show. For details view the BOB Van Fundraiser here.
Sunday is the American Legion Sunday Breakfast beginning at 8am at the Veterans Memorial Hall. All the details are here.
Fiddler On The Roof Jr. will be performed at 2:00pm at the Bret Harte Theater in Angels Camp. More details are here.