Mikkelsen Will Join T.U.D. Board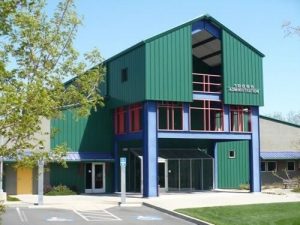 TUD Building

View Photos
Sonora, CA — The T.U.D. Board of Directors has selected a replacement for Jim Grinnell.
After a back and forth discussion, Ruanne Mikkelsen was picked to fill the role. Her application to the district states that she moved to Tuolumne County from the Bay Area in 2002. She says she started a small business, raised two sons, became a single mother, and this fall will begin a Master's program at Saint Mary's College for Organizational Leadership and Development. Mikkelsen stated that she has a genuine interest in the economic and environmental well-being of the community. She added that she also previously worked for 20 years in the high tech industry and environmental remediation field.
Mikkelsen was the top choice of board members John Maciel and Mike Sarno. Applicant David Evans was the top pick of Kent Johnson, and Ron Ringen was the choice of Delbert Rotelli. It takes three votes to have a majority decision, so Johnson ended up switching over and supporting the candidate who was the top pick of the most members of the board. The final vote was 3-1, with Rotelli in opposition. Had the board not had three votes, the matter would have gone to the Tuolumne County Supervisors to decide.
The four candidates, Mikkelsen, Evans, Ringen and Thomas Hofstra were given about five minutes to speak at last night's meeting.