Which Prisoners to Release?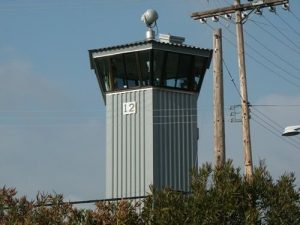 Sierra Conservation Center

View Photos
Sacramento, CA – No prisoners according to Governor Jerry Brown. The Associated Press reports, in a court filing, the state is falling far short of meeting a demand from federal judges to find thousands of inmates who could be released from prison early without endangering the public.
The judges are requiring the state to free nearly 10,000 inmates by the end of the year to reduce crowding in prisons and improve treatment for sick and mentally ill inmates.

If other methods fail, they ordered the state to reach that level by releasing offenders who are considered unlikely to commit new crimes. However, Thursday the state said it has identified only about 1,200 inmates who could be safely released.
Inmates' attorneys are filing a challenge today asking the U.S. Supreme Court to reject Brown's request to delay releasing the inmates.