Two Vegetation Fires Burning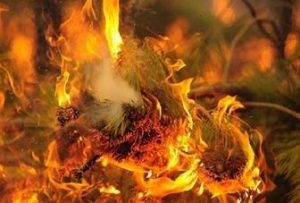 Generic Fire Photo

View Photos
Tuolumne County, CA — Officials are responding to two vegetation fires in Tuolumne County.
There is a one acre fire burning along Jacksonville Road in the Jamestown area. CAL Fire has air and ground resources on scene. There are some outbuildings and structures that officials are working to protect. The fire is near the area of Harney Drive. Click here to view a map.
There is a report of a vegetation fire off Highway 49 in Tuolumne County at the Tuttletown Recreation Area. Several fire resources are responding to the scene. No word yet on the size of that fire. Click here to view a map.