School Aide Busted In Sonora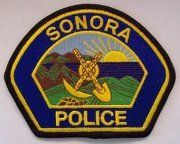 Sonora Police Seal

View Photos
Sonora, CA — A 31-year-old school aide was cited last week on two drug charges, after dropping drug paraphernalia on a school bus.
According to Sonora Police Chief Mark Stinson, Alexander Andrasko was released with a notice to appear in court after the incident, which occurred Friday at 10:43 a.m. on a school bus on School Street, near Sonora High School.
Chief Stinson stated that Andrasko was observed dropping what was later found to be a kind of straw that is commonly used for ingesting narcotics. After responding to investigate the incident, police searched Andrasko and additionally cited him on a second misdemeanor — possession of a controlled substance – when he was found to have 13 prescription pills for which he had no prescription.
The suspect worked for SELPA, which is the Special Education program operated through County Schools.