Icy Road Vehicle Roll Over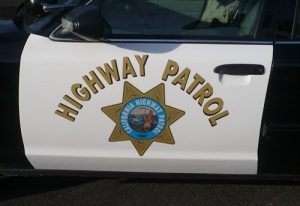 CHP Patrol Car Logo

View Photos
Bear Valley, CA – A vehicle rolled down an embankment on Sunday afternoon along California Highway 207-Mt. Reba Road, partly due to icy conditions, resulting in injuries that sent a woman to the hospital.
According to San Andreas CHP, 64-year-old George Jimenez, of Arbuckle, California was driving his 2004 Ford southbound on Highway 207 towards Highway 4 at a speed somewhere between 10 and 15 miles per hour. While attempting to apply the brakes, his vehicle slid some 400 feet across the icy road over the oncoming traffic lane, and then rolled about approximately 100 feet down the embankment.
Transported for treatment to Mark Twain Medical Center by Ebbetts Pass Fire Department was the only other passenger in the vehicle, 61-year-old Deborah Jimenez, also of Arbuckle, who received minor injuries in the crash. According to the CHP report, alcohol and or drugs were not a factor in the collision.