Food Banks Say Holiday Donations, Helpers Wanted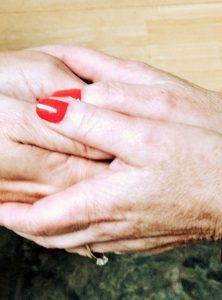 Helping Hands

View Photos
With Thanksgiving just two weeks away, followed by the advent of the winter holidays, area food banks are working, full tilt — and have their hands out for local helpers and donors to assist — in helping fund, prepare and distribute donations to residents in need.
Ways to Care In Calaveras County
In Calaveras County, the Resource Connection Community Food Bank is gearing up for one of its biggest events of the year. As Director Jeannie Hayward explains, "We are planning to serve between 900 and a thousand people [at] what we call our Santa's Express event, and with that around 1,500 children to receive new toys."
She emphasizes, "The need is still there and it is great…Santa's Express is a 100 percent community event and there is no other funding that supports it. So, any monetary donations [are] really needed during this time of year."
Food products still needed, according to Hayward, includes turkeys or hams. The food bank generally hopes to get 300 of these, donated, and then buys the remainder. She says that while residents are out shopping for their own holiday dinners at area stores, they might consider taking advantage of the "buy-one-get-one" specials or use "turkey bucks" to give back to someone in need.
Hayward adds, "I also really want to say that the support of our community is amazing… the people of Calaveras County have always really supported the Resource Connection Food Bank during the holiday time…people come out to volunteer and to donate…I am really grateful to live in a community where people are so giving."
Donations may then be brought to one of the seasonal collection events or dropped off at the food bank, during its regular operating hours, 9 a.m. to 5 p.m. weekdays, at 206 George Reed Drive in San Andreas, off Pool Station Road.  For more details on the Santa Express event, click here. For other ways to help the food bank, over the holidays and all year along, click here.
Lending A Helping Hand In Tuolumne County 
"It's always crazy but it's especially crazy now," says Lee Kimball, director of the Amador-Tuolumne Community Action Agency (ATCAA) food bank.
"The holiday basket season really starts for us in August. As soon is Halloween is done, it roars through the building."
Now assembling Thanksgiving baskets for distribution Friday, Nov. 21, applications are in process for another week to allocate a second round of baskets that will go out Friday, Dec. 19. Although there is a real need for regular volunteers, now through mid-December is a particularly hectic time.
"We always need volunteers, and this is in addition to the holidays… Thanksgiving and Christmas is not the only time that people need food.…it's a year round issue that we are trying to address," Kimball states.
She explains, "We have tried to go very heavy on produce, because we want our families healthy, and [produce] is manpower heavy. So, we're looking for families with children or people to come in and help us net bag these foods…sort through…and help get them ready. We get bins and bins…so, we really appreciate any volunteers who would like to assist with it."
According to Kimball, the need for holiday food bank assistance is up from last year. "We actually had it level off…even go down a bit after the recession kind of passed a bit, but this year it's looking like it will be at…two or three hundred additional families…who are eligible."
Kimball's guess is that long-term cost increases for food, gasoline, utilities and water have weighed on area families, stretching them thin enough to apply. "They are," as she sees it, "just trying to make sure they can have a holiday like everybody else, and have a turkey and all the other things that we all have."
With regard to food donations, ATCAA is currently short on stuffing and pie filling. "We are just desperate," Kimball says. "We can certainly use donations towards the vouchers we give folks for their turkeys, as well."
To support ATCAA's efforts, interested donors can drop off or mail a check to ATCAA, 427 N Hwy 49, Suite 305, in Sonora, CA 95370. To roll your sleeves up and volunteer, call Kimball at 209-984-3960, extension 102. For more details, click here.