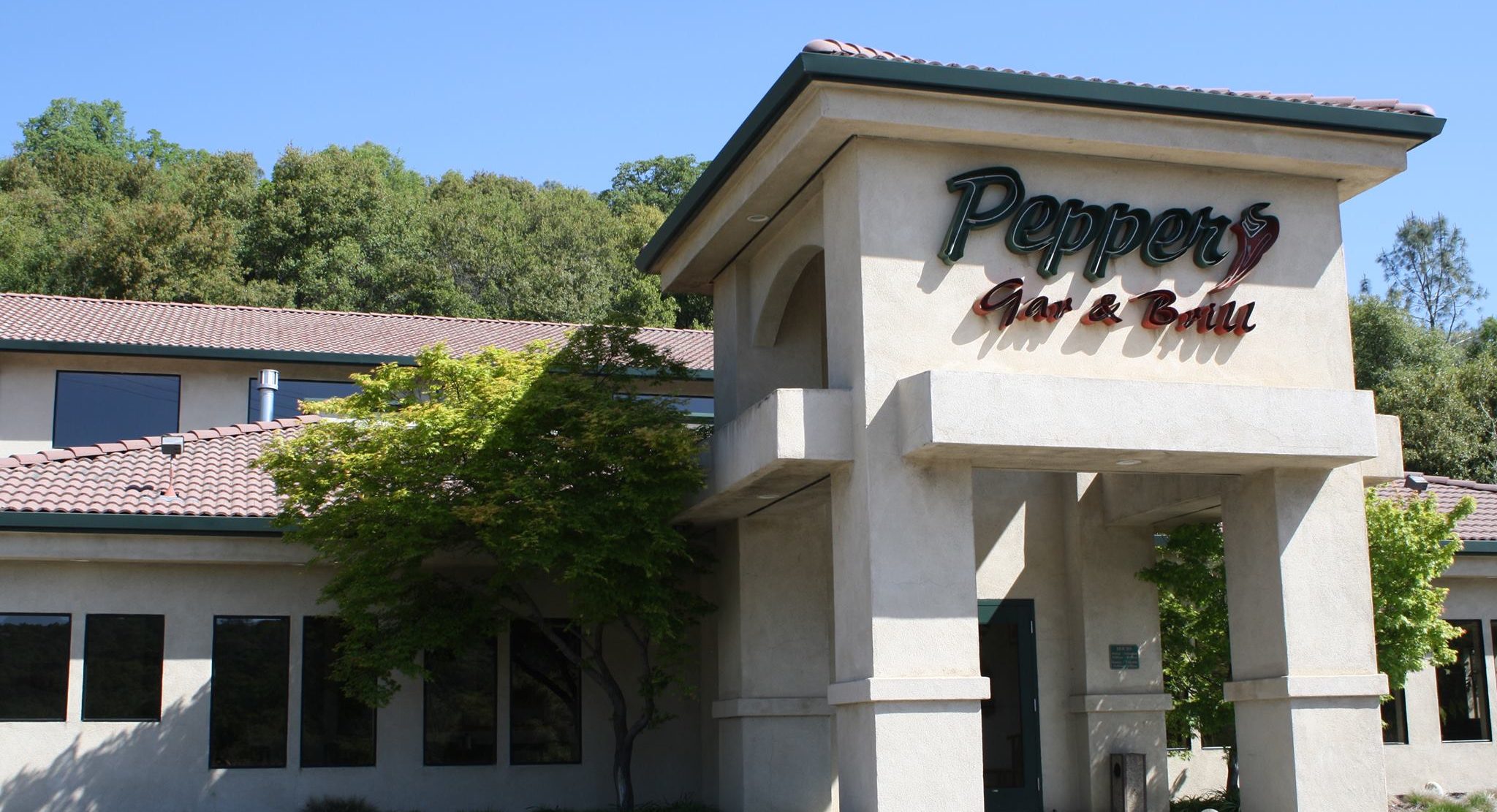 13494 Mono Way,
Sonora, California 95370
The Peppery Gar and Brill opened on October 1, 1994. Sonora is its birthplace. Our vision was to create a fun dining experience where the menu was fresh and different. We wanted each and every item to come alive with flavor. No pre-processed frozen food here!
Our use of peppers stems from our enjoyment of spiced entrees and our quest to find them. The menu we created comes alive with flavor whether it is the Pepperjack Poppers, a jalapeño stuffed with Pepperjack breaded and fried, or the Jambalaya, you will experience a menu full of flavor. Most importantly the food on the menu is all prepared fresh and if you prefer your food milder just let your server know. Accompany your menu choice with one of our 15 draft beers or maybe a piece of Mud Pie. Welcome to the Peppery Gar and Brill.
Sunday
11:00 am - 9:00 pm
Monday
11:00 am - 9:00 pm
Tuesday
11:00 am - 9:00 pm
Wednesday
11:00 am - 9:00 pm
Thursday
11:00 am - 9:00 pm
Friday
11:00 am - 10:00 pm
Saturday
11:00 am - 10:00 pm
---