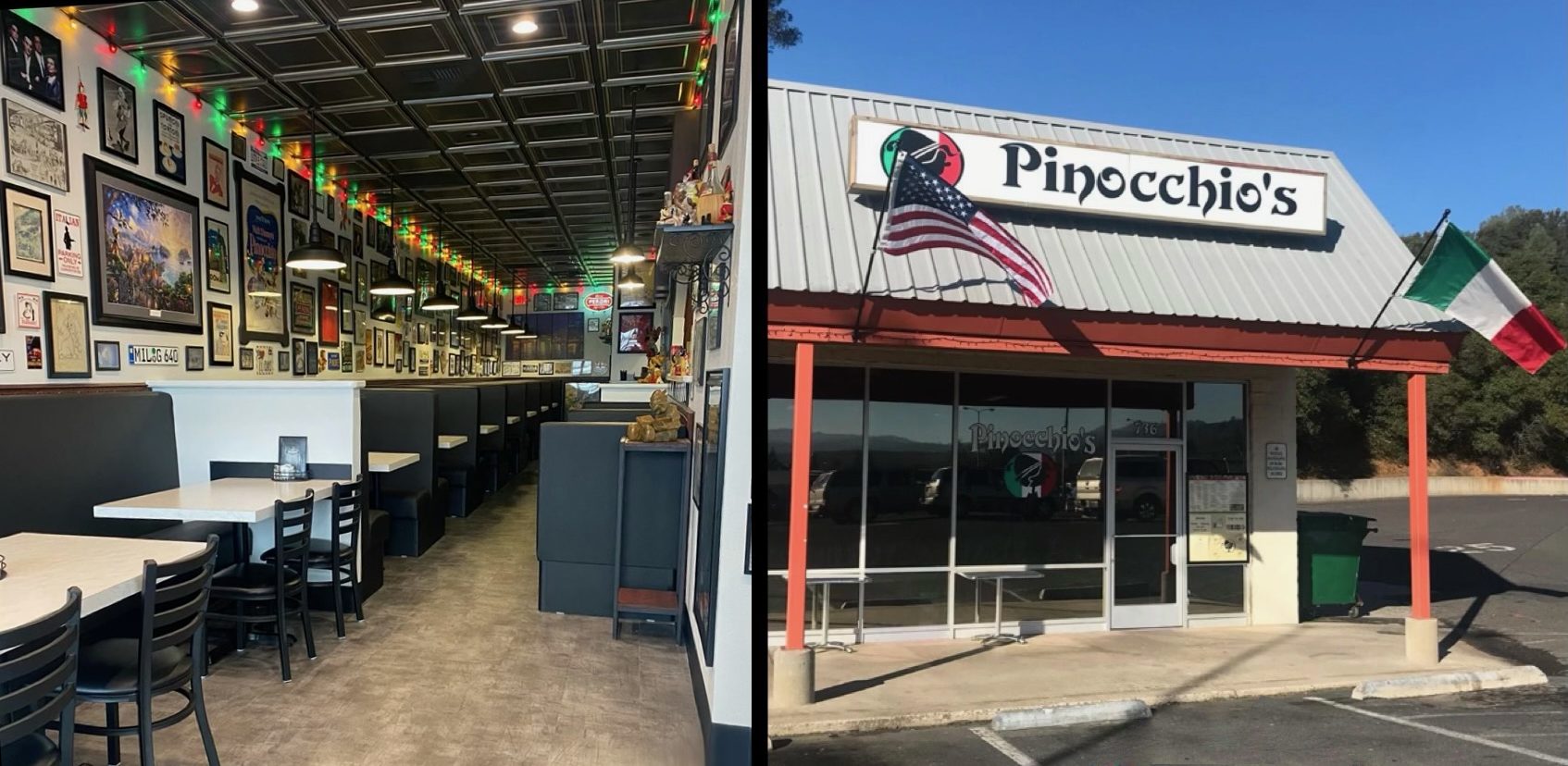 736 Mono Way,
Sonora, California 95370
Pinocchio's is a family tradition that spans 4 generations. My great-grandparents first opened a restaurant in Los Angeles over 80 years ago. It was transformed into an Italian deli and, in 1959, under the ownership of my grandparents, the first sit-down restaurant was born. They added a couple more stores over the years and then relocated to Sonora in 1975. My parents then opened a restaurant in the early 80s in Merced.
Today, we have been in the Sonora Plaza since 1997 and have 3 Pinocchio's restaurants within the family. I took over the Sonora location last year which makes me the fourth generation of my family to own a restaurant.
We specialize in quality oven-baked sandwiches, soups, salads, pastas, and homemade sauces in a relaxed atmosphere. Also, try one of our delicious desserts. We offer cannoli, tiramisu, and eight flavors of gelato.
My family and I thank you so much for your patronage, loyalty, kindness, support and for choosing Pinocchio's. We are blessed continuously by each and every one of you. We value our customers and will always continue to bring you the best, freshest, and most delicious food we can offer. We look forward to seeing you soon.
The Pinocchio Family
Monday
11:00 am - 8:00 pm
Tuesday
11:00 am - 8:00 pm
Wednesday
11:00 am - 8:00 pm
Thursday
11:00 am - 8:00 pm
Friday
11:00 am - 8:00 pm
Saturday
11:00 am - 8:00 pm
---