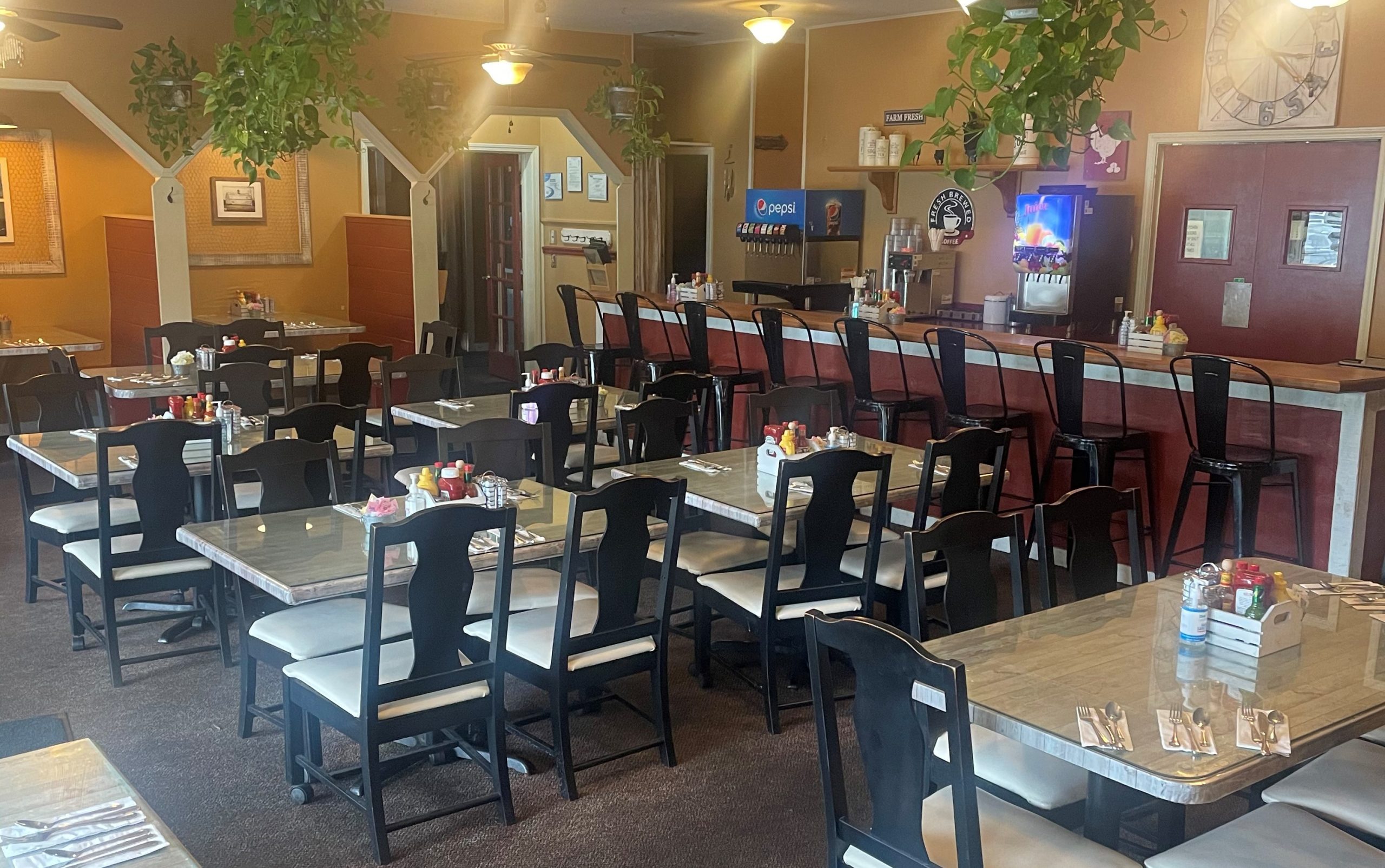 20049 California 108,
Sonora, California 95370
Papa's New Roost Home of Shari's Cheesecake
Papa's New Roost is now home of Shari's Cheesecakes. Get the local, fresh baked desserts you have grown to love. Call to order WHOLE Cheesecakes, carrot cakes, and chocolate cakes for all your holidays, special occasions and daily dessert desires. 

Let Papa's New Roost do all the work for you. Our menu was designed to give you all the taste of home without the hassle.
So many of us forget that breakfast is the most important meal of the day. At Papa's, we have an extensive selection of all your favorites. From the classic Bacon and Eggs to the delicious Chicken Fried Steak and Eggs, to our generously stuffed Three Egg Omelets or even our 'build your own' Eggs Benedict, you are sure to start your day off on the right foot. And for all you coffee lovers, we serve quality Starbucks coffee!
If you miss us for breakfast, stop on by for lunch. We slow-roast our Prime Rib daily to make our wonderful French Dips, Philly sandwiches and more! We serve half-pound, 100% Angus Beef Burgers, and have one of the biggest sandwich menus around.
We server our breakfast and lunch menu all day long.
Want to change it up a little? Don't be afraid to ask. If you see something you like, but it's not exactly what you want, we will be happy to make it how you like it.
Don't forget that we also serve beer and wine. And save room for dessert! We feature some of your local favorites (like Shari's Cheesecake) and mimosas's on Sundays are 1/2 off.
Our staff is dedicated to serving quality food with the friendly service you should expect. Come see us!
Tuesday
6:00 am - 2:00 pm
Wednesday
6:00 am - 2:00 pm
Thursday
6:00 am - 2:00 pm
Saturday
6:00 am - 3:00 pm
---