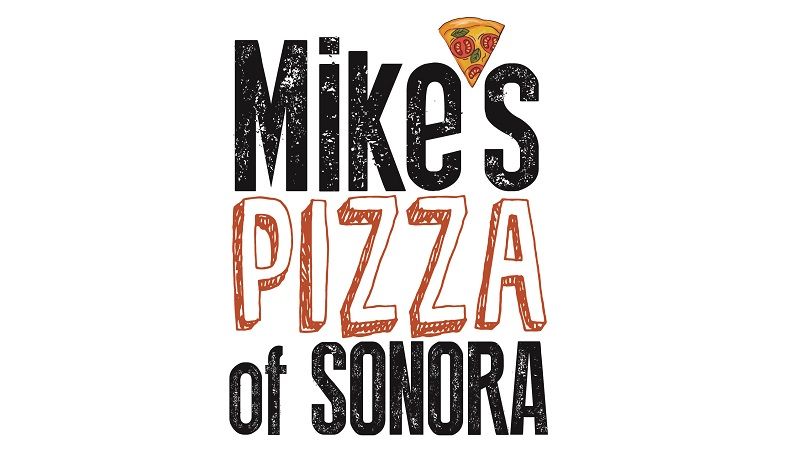 14721 Mono Way,
Sonora, CA 95370
Let us do the cooking for you today!
Mike's Pizza of Sonora is your local, family-owned and operated go-to place for a fabulous meal.
Although pizza is our specialty, we also have many other delicious choices on our menu, including burgers, chicken wings, sandwiches, and our fabulous cold and crisp salad bar.
Both our classic and specialty pizza were voted the best in the county for the past 17 years, and are made by our experienced (chefs/cooks) using only the finest quality products available.
We take pride in the fact that our dough and all our sauces are made in-house. We don't make our gluten-free and cauliflower crusts but we think they are pretty tasty as well. We slice, dice, and cut all our toppings fresh daily, including our specialty cheese blend of Provolone, Cheddar, and Mozzarella. Our salad bar also gets rave reviews, and you must try our ranch dressing, made on-site daily.
In our quest to support our local vendors, we offer (several) craft beers, wines, and ciders. Shimmy up to our bar, and you can ask for a taste before you buy!
Come in and take a look at our brand new, beautifully remodeled kitchen, dining room, and restrooms. We have a new electronic menu board! Our newest addition is a covered patio in back – the perfect spot for your outdoor dining pleasure.
We have returned to our full, family-friendly dine-in experience. Reserve a spot for your next party or celebration and your guests will not be disappointed. And be sure to order some of our mouth-watering caramel cinnamon breadsticks for dessert! The friendly, experienced staff is waiting to take your order!
Sunday
11:00 am - 8:00 pm
Monday
11:00 am - 8:00 pm
Tuesday
11:00 am - 8:00 pm
Wednesday
11:00 am - 8:00 pm
Thursday
11:00 am - 8:00 pm
Friday
11:00 am - 9:00 pm
Saturday
11:00 am - 9:00 pm
Opening Hours Notes
Patio for outdoor dining that is dog-friendly. Arcade games are available. Great beer and wine menu.