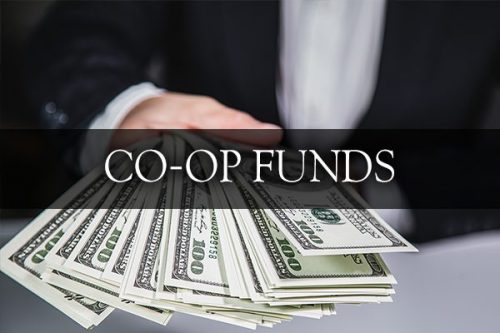 Did you know that billions of dollars in co-op funds go unused each year?
Co-op funds are set aside by manufacturers to give their vendors incentive to advertise their product. Most of the time the amount of money the vendor receives is based on prior year sales, but that's not a hard and fast rule. Why would a business pass up the opportunity to use co-op dollars that are provided for them? We generally hear three reasons:
There's a certain amount of paperwork that goes with submissions for reimbursement.
The co-op usually only pays a percentage of the total dollars spent.
The vendor doesn't know how much is available to them.
If you have a business relationship with a manufacturer and carry their product in your store, be sure to ask if co-op funds are available. That money is yours. Let's use it! At Clarke Broadcasting we're experts at handling co-op advertising situations. Call us at 209-533-1450 and ask for our Sales Manager. Get more expert advertising advice here.