How to Protect Yourself During a Move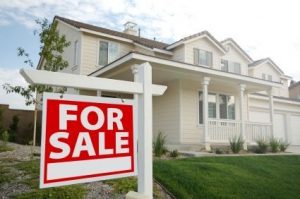 How to Protect Yourself During a Move

View Photo
"I can't wait to move!"
How often do you hear someone say that? What they mean is they can't wait to be in their new place, all unpacked and organized and enjoying their new surroundings.
What they don't mean is, "I can't wait to spend a month packing up everything I own and hauling it into a truck we're going to drive across country when I've never driven anything larger than a mid-sized sedan, only to have to haul it all out, and into that new house. The new house that has two flights of stairs and narrow hallways. Don't get me started on unpacking boxes."
And what they REALLY don't mean is, "I can't wait for the movers to break a bunch of my things and lose a bunch of stuff." Pretty sure they also don't mean, "I can't wait for dishonest movers to delay my delivery and charge me quadruple my quote and then hold all my stuff hostage while I sit here helpless."
Think that could never happen to you?
"Last year, Massachusetts officials sued one moving company and New Jersey officials sued two for providing low-ball estimates and then grossly inflating fees after loading the trucks," said Consumer Reports. "One of the companies had threatened to auction the possessions of customers who didn't pay."
Added MarketWatch about the possibility of mover fraud: "Typically, a mover gives you an extremely low estimate over the phone or Internet without ever actually seeing what needs to be moved. You agree, they show up, load the truck with all your worldly possessions and then tell you it will actually cost a lot more. Then, they hold everything you own hostage on their truck until you cough up the extra cash."
Yes, moving can be fraught with challenge and frustration and even heartache. So how do you protect yourself? Here are some tips for a safe and fraud-free move.
Do your research
Proper preparation can help you ward off many of the issues that can turn a move into a nightmare, and that starts with a healthy dose of research. You always want to ask for a referral rather than using an unknown. And not just anyone is qualified to give a referral, according to MSN.
"Ask your real-estate agent. The general consensus among moving professionals is that word of mouth is the best way to find a good mover," they said. "Real-estate agents know the ins and outs of the housing industry and are the most reliable sources. Realtors want to make sure that your (moving) transaction is a good one."
There are also websites dedicated to moving scams. "MovingScam.com maintains a 'black list,'" they said, as well as a "message board filled with consumer experiences, bad and good."
Verify licensing and look for complaints
MSN recommends people who are moving investigate the companies they are looking at using. Interstate movers must be licensed by the Federal Motor Carrier Safety Administration.
"Check with your area's Better Business Bureau to see if any complaints have been filed and whether there are reliable," they said.
Protect Your Move also provides info on whether a mover's license is current "and if the company has ever had a federal complaint."
Watch out for the lowball bid
"You get what you paid for" is often a dangerous reality when it comes to moving. To protect yourself against unethical movers, get several estimates and make sure to weed out any that seem too low. Yes, the desire to save money is strong. But an unusually low bid is often a red flag.
"When shopping for movers, it's best to get at least three estimates, " said MSN. "If you've got one that's really, really low compared to the other two, you're going to know something's up."
Have a contingency plan
No matter how well you prepare, the unexpected can still happen. What if the truck doesn't show up on time? Are you prepared to live without your things for a few days, or longer? Make sure you pack a bag of essentials you can have with you while the rest of your stuff is stuck on the truck.
Protect yourself
The Better Business Bureau suggests paying a little extra for peace of mind.
"Consider accepting full value protection. It may cost a few dollars more up front, but it can eliminate headaches after your move," they said. "Purchasing full (replacement) value protection from your mover means any lost or damaged articles will be repaired or replaced, or a cash settlement will be made to repair the item or to replace it at its current market value, regardless of age. The cost of full value protection must be included in the initial estimate you receive for an interstate move."
For more information, visit Protect Your Move.
Written by Jaymi Naciri Realty Times Staff for www.RealtyTimes.com Copyright © 2014 Realty Times All Rights Reserved.