Real estate companies are quickly adopting drone technology as it offers them a new way to catch the eyes of potential buyers.
According to Joe Carriere, owner of Dallas Air Photos, "most real estate professionals utilize MLS to promote their listings online. Up to 30 images of a property can be uploaded to the MLS system. However, only one single photograph can be chosen as the property's first impression, or Featured Image. A Feature Image taken from the drone's perspective, is the perfect opportunity to grab the attention of a potential buyer with an incredible first impression that sets the property apart from all others."
Joe says, "An aerial shot of a home, in comparison with a street level shot provides not only depth and dimension, but also a view of what is behind the home. A pool, beautiful backyard, lake, ocean or mountain view can all be captured and showcased perfectly by aerial drone photography."
Aerial photography is currently the best way to showcase the selling points of a home or building, and drones offer a cheaper and more convenient alternative to helicopters and planes. Drones are the next step in high-end real estate sales and agencies who are quick to adopt them will receive a cutting edge advantage over their competition.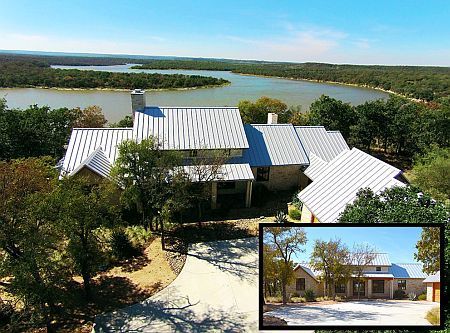 What does it cost to hire a drone?
These days, the cost of hiring a drone for real estate starts at around $200. This would be for a single family home or small building and will typically include all of the exterior shots you need, and basic editing. At about the same cost of regular photography, drone photography is becoming an increasingly popular digital marketing strategy.
Use the reference below to get an idea of what you can expect based on your budget.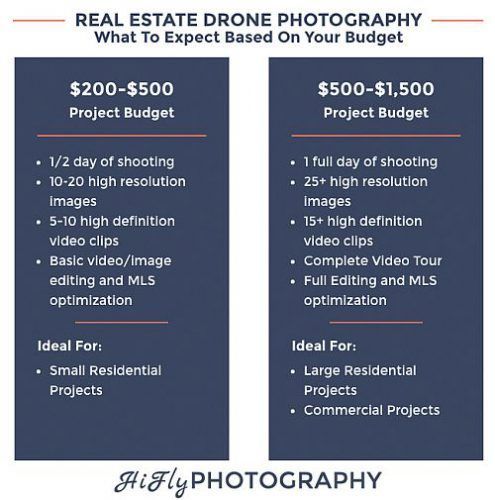 According to Joe, drone operators who are experienced with real estate will "provide the REALTOR® two versions of the photographs; one image will be at full size for the creation of fliers or other marketing material. The second, identical shots, are replicated in the smaller MLS size and proportion."
How To Get Started
Drone operators are ready to fly all around the United States. Websites like HiFlyPhotography.com help you find aerial photography no matter where you are or what your project is.
Written by Realty Times Staff for www.RealtyTimes.com Copyright © 2016 Realty Times All Rights Reserved.