Weatherproofing Basics- part 1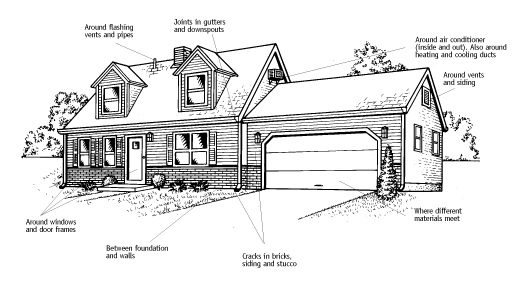 In all the discussion of insulation and R-values, don't forget that poor weatherproofing is often a more important source of discomfort, as well as high heating and cooling bills.
Some air leakage can be prevented during construction by using housewrap or getting a tight fit between framing members, for example. Once the house is built, however, the remaining gaps must be sealed. Gaps around doors and window sashes should be weatherstripped, and gaps between permanent building materials sealed with caulking.
For home improvement advice, visit JS West Lumber & Ace Hardware Sonora, Ca. or visit www.acehardware.com and click on the Answers@Ace icon. Answers@Ace is an online resource with information for do-it-yourselfers about hardware and home improvement projects. The Everyday Projects section has pictures and detailed, step-by-step instructions for this and many more home improvement projects.
---
To speak to an Ace Hardware advisor in Sonora call: 209 532 7446.
---