Big Oak Flat Groveland Unified
This resource information from Big Oak Flat/Groveland Schools here, including Tioga, Tenaya, Moccasin and Don Pedro High provides an overview for parents and students during the coronavirus situation. Tuolumne County Schools also has a list of schooling resources here. View other school's information from the School Delays Page.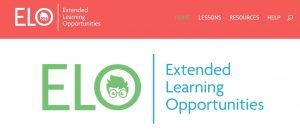 ELO- Extended Learning Opportunities Tuolumne County educators are providing a county-wide collaborative of nearly four hundred general and special education teachers working together to provide innovative methods to ensure students have access to educational resources and their teachers as detailed here.
Big Oak Flat/Groveland Unified Student Resources
Science and Mathematics
Comprehensive Modular Resources
Curriki.org — A big library of shared courses and content.
OERcommons.org — A dynamic digital library and network. Explore open education resources and join our network of educators dedicated to curriculum improvement.
Grade-Level Collections
Gooru — This learning navigator supports teachers to personalize learning for their students and students to take ownership of their learning.
Power My Learning — FREE K-12 platform enables personalized instruction and self-directed learning; educational activities for parents and teachers.
History
Big History Project — A Bill Gates-funded thematic interdisciplinary project with 13.8 billion years of history told through engaging videos, animations, articles, and classroom activities targeting middle- and high-school students.
Muzzylane — Harnesses adaptive game-based learning for digital curriculum and assessment.
Mostly Higher Education
OpenStax — View and share free educational material in small modules that can be organized as courses, books, reports or other academic assignments.
Open Courseware Consortium — A global network of educational institutions, individuals and organizations that support an approach to education based on openness, including collaboration, innovation and collective development and use of open educational materials.
The Saylor Foundation — Free and open online college-level courses to students without registrations or fees.
Additional Resources