Other Tuolumne County Schools
This resource information for various charter and private schools is an overview for parents and students during the coronavirus situation. Tuolumne County Schools also has a list of schooling resources here. View other school's information from the School Delays Page.
For parents who share custody, many who pick up their children after school according to Joyce Barnes, Executive Assistant for the Superior Court of Tuolumne County "The Court has determined that the Governor's current order to stay at home does not supersede custody and visitation orders made by the Court, and they are still enforceable." Therefore, parents' travel-related to visitation orders is permitted as essential travel.
Gold Rush Charter School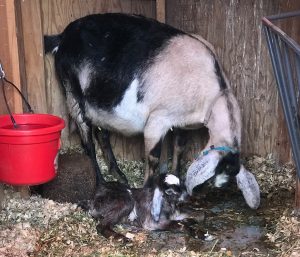 has three different operational sites – the Country School (located on the Sullivan Creek campus-serving students in grades K-8), the High School campus (located on Village Drive) and the Independent Study suites (also located on Village Drive). There are no public updates on the website as of March 21.
Registration information for the Drive-thru Graduation 2020 here.

Hickman Charter Elementary
Hickman Charter Coronavirus Updates are here.
What will School Look Like in August?
Paul Gardner, Superintendent says, "We are planning for several contingencies. The most likely situation for August is that we will be in Phase 2 of California's Pandemic Roadmap.   In this phase, schools would open but need to provide safety precautions – physical distancing, face coverings, extra cleaning and disinfecting, etc.  This will have little effect on homeschooling except for our onsite and vendor classes. As you can imagine, this is impossible to separate students adequately with our onsite classes full.  Therefore, we are working with staff and families to come up with the best way to keep students, their families, and staff as safe as possible. HCS Directors Ms. Reynosa and Ms. Hansen will be reaching out for input from you in the near future."
Homeschool teachers were asked to provide some GENERAL tips that our campus program parents might benefit from during our closure. Here is their advice.
Begin each day with breakfast , conversation,  a good quote to talk about,  journaling, read aloud and/or a walk.
Make a schedule of goals/tasks the kids can see (could be simple as a page taped to the fridge of some of things that your teachers have provided). Give them agency to complete work on their own time frame but keep them accountable to get those things done.  (I.e. "this is your math assignment", not "you have to do an hour of math")
Be sure to take breaks with a snack and head outside. Go for a walk, trampoline, exercise. Anything physical.
Read, read, read.  Read together, read to them, read and discuss what they have read. Start a family book club.  Your student's teachers are providing lots of ideas in their packets/online information.
Spend a minute or two at the end of each day to record/reflect on what your kids did for "school" that day. Have kids teach you something about what they practiced that day.
I encourage you to read Teaching kids at home due to coronavirus? Homeschooling moms share their tips.
Mother Lode Adventist Junior Academy- Sonora Campus
Mother Lode Adventist Junior Academy's 9th and 10th grades are affiliated, as a branch campus, with Central Valley Christian Academy of Ceres, California. Their website is here.
Mother Lode Christian School