Winter Weather Advisory For The Sierra Nevada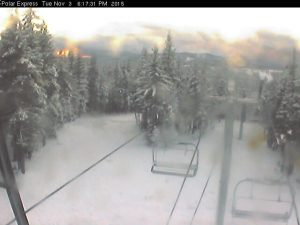 Bear Valley Polar Webcam Image

View Photo
A Winter Weather Advisory remains in effect in the Sierra Nevada for elevations above 4,500 feet, until 10 PM tonight.
According to the National Weather Service, additional snow accumulations above 4,500 feet will range from two to eight inches.
The snow levels have risen above 4,500 to 5,000 feet, although some snow may still possible in heavier showers down to 4,000 feet.
A Winter Weather Advisory means periods of snow will cause primarily travel difficulties. Be prepared for snow covered roads and limited visibilities and use caution while driving.