Schwarzenegger Can't Furlough Prison Guards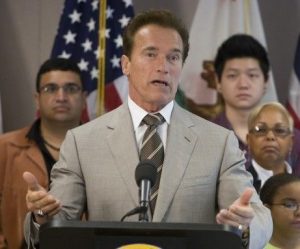 Arnold Schwarzenegger

View Photos
Sacramento, CA– A Superior Court judge in Alameda County has ruled that Governor Schwarzenegger can't furlough state prison guards.
Schwarzenegger had imposed three mandatory unpaid days off each month for more than 200,000 workers, so the California Correctional Peace Officers Association filed a lawsuit against the state arguing that the furlough order is essentially a wage cut, which would make it unlawful. Judge Frank Roesch agreed with the claim.
The Associated Press reports that today's decision only applies to prison guards, as unions representing some other state workers have a separate lawsuit before the judge.
Written by bjhansen@mlode.com.