Mother Lode Community Unites To Fight Potential H1N1 Outbreak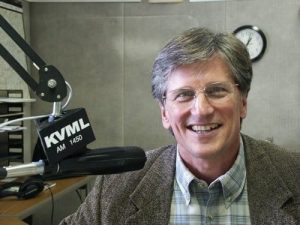 Dr. Todd Stolp

View Photos
Sonora and Angels Camp, CA — School districts in both Tuolumne and Calaveras counties have united with the respective health officers to fight a potential H1N1 virus outbreak.
This unification as discussed by county health officers Dr. Todd Stolp, Tuolumne County and Dr. Dean Kelaita, Calaveras County, will be the focus of Mother Lode Views this weekend. Joining the discussion will be Tuolumne County School Superintendent Joe Silva and his counterpart in Calaveras County, John Brophy.
Dr. Stolp will comment on the unique characteristics of the H1N1 virus and why it is so important to get vaccinated. He will identify the specific target groups as pregnant women, small children and those between the ages of six and 24.
Dr. Kelaita will note that seniors are generally not considered a target group because of past exposure to the virus. He will also comment on the necessity of a season influenza vaccination because this year 36,000 Americans are expected to die from the traditional seasonal flu.
Dr. Kelaita will discuss plans for on campus vaccination clinics for the H1N1 virus. Similar clinics will be held in Tuolumne County. Parents must authorize such vaccinations … they are strictly voluntary.
Question regarding the H1N1 virus or the seasonal influenza can be addressed to the Tuolumne County Health Office (209-533-7400) or the Calaveras County Health Department (209-754-6460).
Mother Lode Views can be heard Saturday morning at 9:30 and Sunday morning at 8:30 on AM-1450 KVML. Mother Lode Views can also be heard on Today's Country, 93.5 KKBN, at 8am Sunday and an hour later on STAR 92.7.
If you happen to miss one of the four broadcasts, on Tuesday of the following week go to the MULTIMEDIA tab on the myMotherLode.com Home Page and click AUDIO. Then proceed to Mother Lode Views for the 30 minute broadcast.
Written by bill.johnson@mlode.com