Mother Lode Views To Focus On H1N1 Virus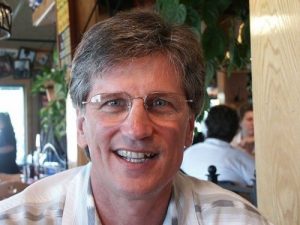 Dr. Todd Stolp

View Photos
Sonora, CA — An in-depth look at the H1N1 virus (Swine Flu) will highlight this weekend's Mother Lode Views.
In detail Tuolumne County Health Officer Dr. Todd Stolp will discuss the uniqueness of the H1N1 virus and why it can be contracted 12 months out of the year.
Dr. Stolp will also comment on who should be vaccinated once a vaccine is produced. He'll also discuss the upcoming flu season and the difference between the traditional seasonal flu and the H1N1 virus.
Mother Lode Views can be heard on AM-1450 KVML at 9:30am on Saturday and 8:30am on Sunday. Mother Lode Views can also be heard on Today's Country, 93.5 KKBN, Sunday at 8am and an hour later on STAR 92.7.
Should you miss one of the four broadcasts Tuesday of the following week click on MULTIMEDIA, AUDIO and MOTHER LODE VIEWS on the myMotherLode.com website for the 30 minute presentation.
Written by bill.johnson@mlode.com