State Decisions Will Affect County Budgets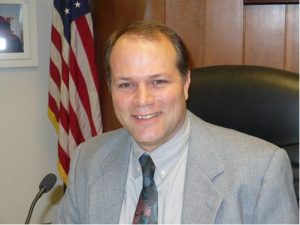 CAO Craig Pedro

View Photos
Sonora, CA — Now that Governor Schwarzenegger has signed the new fiscal budget, counties must make adjustments based on new revenue estimates.
"Next Tuesday, I plan to report to the Board of Supervisors on what's changed since the Board adopted the proposed budget back in June," says Tuolumne CAO Craig Pedro. "I'll share with them my thoughts on what I would recommend as we come into our final budget hearing."
Tuolumne County's final budget hearing is scheduled for August 25th. By that time, the county should have more information on how the state's cuts will be passed down to local municipalities.
Pedro is disappointed that the state plans to borrow local property tax funds. He is also concerned about cuts coming down to the areas of health, welfare and behavioral health.
Written by bjhansen@mlode.com.