Knight Fire Reaches 50 Percent Containment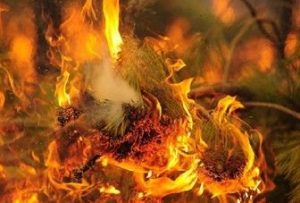 Fire Photo

View Photos
Sonora, CA — Now in its 11th day the 5,078 acre Knight Fire in the Stanislaus River Canyon has reached 50 percent containment.
According to Pat Kaunert of the Stanislaus National Forest the cooler temperatures have allowed firefighters to burn out their fire lines and burn out a number of islands of fuel within the containment lines.
Today crews will be patroling the fire lines looking for hot spots that could reignite. In addition they will start rehabilitation of the area in order to prevent soil erosion once the winter months arrive with moisture.
Thanks to weather conditions and the progress made by firefighters the amount of smoke in the atmosphere has been greatly reduced. With 100 percent containment still scheduled for 6pm Sunday, the smoke level will continue to be reduced over the next couple of days.
Resources on line today include 19 Type One hand crews, six Type Two hand crews, two air tanker, eight helicopters (four helitankers, three medium and one lite), 29 engines, 17 water tenders and seven dozers.
Kaunert notes resources are being reduced with a number of firefighters and equipment being either assigned to other fires in northern California or returning to their respective stations so they can prepare for other incidents.
Click KNIGHT FIRE for fire location map.
Written by bill.johnson@mlode.com