Caltrans Added Work Plans This Week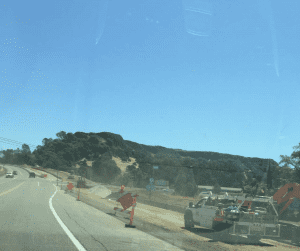 Hwy 108 signalization at Yosemite Junction

View Photo
Sonora, CA – More paving added to the Caltrans roadwork roster will create two more work zones that will bring brief delays to motorists.
Monday and Tuesday, crews will be attending to some pavement work at Yosemite Junction where Highways 108 and 120 intersect that are part of a fast-tracking $3.3 million improvement and signalization project, as reported here.
Anticipate momentary delays from 8 a.m. until 4 p.m. as well as flaggers directing traffic through the cone zone. Another work area in the neighborhood during the same days and times is along Highway 108/120 between O'Byrnes Ferry Road and Highway 108 turn-off.
For the rest of the slated work zones this short workweek (crews are off Thursday, July 4th), click here.