Cogdill's Surplus Property Bill Signed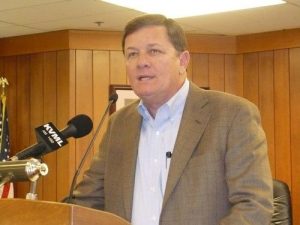 Dave Cogdill

View Photos
Sacramento, CA– Governor Schwarzenegger has signed legislation authored by District 14 Senator Dave Cogdill allowing the state to sell three acres of surplus property.
The land is located in Placer and Fresno Counties. Cogdill's SB1167 received unanimous support in the legislature.
"Selling these properties will help pay down the state's debt ahead of schedule," says Cogdill. "However, there are more properties held by state government that are not getting the most value for taxpayers."
Cogdill says the state needs to put together a strategic plan for selling unused real estate. Senate Select Committee on Surplus Property.