Caltrans Road Repair And Maintenance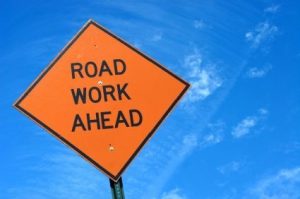 Road Work Ahead Sign

View Photos
Angels Camp, CA– Caltrans will be in both Calaveras and Tuolumne County this week doing road work and maintenance. In Calaveras County on Highway 4 motorists can expect delays up to 10 minutes on Rolleri Bypass Road to Six Mile Road. One-way traffic control will be conducted due to paving. Also on Highway 4 from Indian Springs to Brice Station, expect one-way traffic control and 10 minute delays for shoulder grading and road repair. There will also be crews doing road repair on Highway 4 and Northwood Drive. One-way traffic control will be conducted and 10 minute delays are expected.
On Highway 12 in Calaveras County, motorists can expect 15 minute delays and one-way traffic control starting at Southworth Road and ending at Cedar Street. Crews will be in the area for road contruction.
In Tuolumne County on Highway 108, expect 15 minute delays on Coffil Road to Leisure Drive due to paving. There will also be one-way traffic control. Finally on Highway 108 near Strawberry at the South Fork of the Stanislaus River Bridge, be advised that there will be up to 20 minute delays due to bridge maintenance and repair. One-way traffic control will also be conducted.
Written by tina.falco@mlode.com