Water Conservation May Be Requested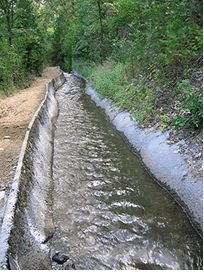 T.U.D. Ditch System

View Photos
Tuolumne, CA – T.U.D. customers in Ponderosa Hills and Tuolumne may be asked to conserve water.
T.U.D. crews discovered a break Sunday in the Eureka ditch system near Confidence. The break was temporarily repaired by T.U.D. maintenance crews. It is being monitored daily to find if water conservation will be required. T.U.D. would like to alert customers that if repairs need to be made, there will be intermittent water this week as crews work to repair the ditch section. Customers in the area would then be asked to limit outside watering and excessive usage.
Written by bjhansen@mlode.com.