Minimum Wage Legal Battle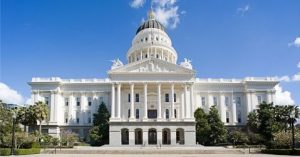 California State Capitol

View Photos
Sacramento, CA — A lawsuit has been filed over Governor Schwarzenegger's order to drop state employee salaries to federal minimum wage.
State Controller John Chiang has filed suit in Sacramento Superior Court arguing that the order is not within legal bounds. The Governor argues that the state constitution and a 2003 state Supreme Court ruling require him to cut state employee pay to minimum wage if the budget deadline passes without a new spending plan.
The Governor's order would affect 200,000 state employees. The workers would be reimbursed once the budget is approved.
Chiang argues that the order is a violation of labor laws. Schwarzenegger has filed a request to the court for temporary compliance while the legal process plays out. California faces a $19 billion deficit.
Written by bjhansen@mlode.com.