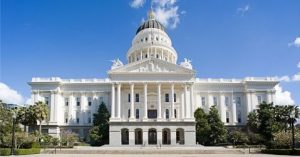 California State Capitol

View Photos
Sacramento, CA — California lawmakers have passed two bills designed to help Californians obtain health insurance.
The Associated Press reports that Governor Schwarzenegger is expected to sign AB1887 and SB277.
The bills enact federal health care reform changes and would create a high-risk pool for people who have been denied health insurance because of pre-existing medical conditions.
Federal law will ban the practice in 2014. The legislation will enable the state to obtain $761 million in federal subsidies to help an estimated 25,000 to 30,000 people buy health insurance until 2014.
Written by bjhansen@mlode.com.