Governor's Office Wants State Worker Pension Reform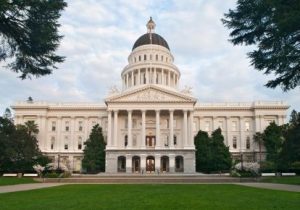 Sacramento Capitol Building

View Photos
David Crane, special advisor to Governor Schwarzenegger for jobs and economic growth, was Tuesday's KVML "Newsmaker of the Day". Here are his words:
"Hello, this is David Crane, special advisor to Governor Schwarzenegger for jobs and economic growth, filling in for the Governor with another California Report.
When Governor Schwarzenegger came into office seven years ago, he immediately zeroed-in on the single biggest threat to your government's fiscal health, its unsustainable pension system.
Over the last 10 years, pension costs for state workers have gone up more than 2,000 percent, crowding out spending on colleges, parks, health, the environment and other progressive programs.
More cuts are in store for those programs because pension costs are scheduled to more than double to $10 billion per year, and that's the optimistic case because if the stock market itself doesn't double every ten years, those costs will be even higher.
Worse, pension debt has been hidden from you through evasive accounting by our pension funds that would make even Wall Street blush.
A recent Stanford study shows that California's pension debt is really half-a-trillion dollars, almost five times the amount officially reported.
That debt was never disclosed to you, much less approved by you, but you are paying for it now and your children will pay even more.
Let me give you just one example. This year, our state will spend more on retirement benefits than it will spend on the 33 campuses and 670,000 students that make up the UC and CSU systems, perversely causing student fees to rise 200 percent at the same time that class offerings are being cut.
This path, set in place in 1999 by a previous administration and the legislature at that time and sustained by misleading pension fund accounting, is simply wrong.
That is why Governor Schwarzenegger has fought tirelessly to address the pension problem.
He knows that failure to fix our pension system means an end to progressive programs or higher taxes, or both.
This week, our state took an important step toward reform.
The Governor reached tentative contract agreements with four state employee unions that include rolling back those 1999 pension increases and requiring increased employee contributions towards their pensions.
Many people said something like this could never happen.
So the Governor's action is precedent setting, and could trigger similar action by California's other public employee unions and in states across our nation.
It's great news, but it's only a first step.
That's because California needs comprehensive pension reform, and that includes changes that must be adopted immediately by the legislature, including:
• Rolling back that 1999 expansion of pension benefits

• A permanent increase in employee pension contributions

• An end to the practice of pension spiking and

• Truthful accounting that discloses to you the costs, risks and debts arising from our pension systems.
This week it became clear, the time for pension reform is now.
Every day pension reform is delayed is a day that increases debt and means even greater cuts to progressive programs.
The four unions that agreed to change this week understand the wisdom in reaching a compromise, for the good of the people.
Our lawmakers need to be reminded of the same message, and also of the simple message that one cannot be progressive and at the same time be opposed to pension reform.
Thank you for watching, and thank you for listening."
The"Newsmaker of the Day" is heard every weekday morning on AM 1450 KVML at 6:47, 7:47 and 8:47am.