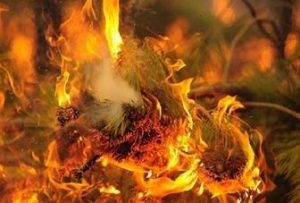 Generic Fire Photo

View Photos
Sonora, CA — High winds are expected over the next couple of days, so CAL Fire officials are urging residents to limit outdoor burning.
"Winds are the big factor that spreads fires," says Steve Hollet of CAL Fire. "When the wind starts picking up, you should put the piles out and just try to wait for a calmer day."
Today is a "permissive burn day" in both Tuolumne and Calaveras Counties, but Hollet says that doesn't mean it will be safe to burn.
The National Weather Service says winds could gust from 45-50 mph in some areas starting tonight and continuing through Saturday. Temperatures are expected to be in the nineties this weekend.
Written by bjhansen@mlode.com.