Schwarzenegger's Furloughs Continue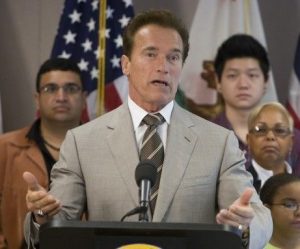 Arnold Schwarzenegger

View Photos
Sacramento, CA — California prison guards will continue to receive smaller paychecks under the state's furlough order after a ruling by a state appellate court.
According to the Associated Press, a court in San Francisco Friday issued a temporary stay of a ruling made by a lower court this week. The guards filed a lawsuit over Governor Schwarzenegger's order to furlough state workers three days a month.
Written by bjhansen@mlode.com.