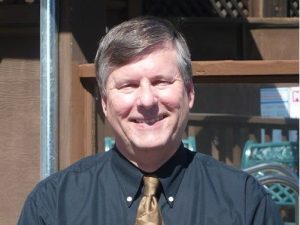 John Brophy

View Photos
Angels Camp, CA — Safe to say Calaveras County School Superintendent John Brophy won't be sorry to see Governor Schwarzenegger termed out in Sacramento.
"I was a little taken aback by the Governor's immediate flip-flop. He started off by saying in his State of the State address that he had cut education enough and didn't plan to cut it anymore and then I believe the very next day he released his proposed budget which contains another $2 billion in cuts.
We were expecting some addition cuts because the economy has not taken off as they had hoped but I thought he was a bit disingenuous to stand in front of the cameras and say no more cuts and then in his budget proposal have another $2 billion in cuts on top of the eighteen to eighteen and a half billion dollars we have absorbed over the last year, year and a half."
Brophy adds that over the past 18 months Schwarzenegger and the Legislature have taken approximately 20 percent of the county's total revenues. If the proposed budget cuts take effect that would amount to another eight percent.
"Right now the budget is a proposal. My sense is that he is not all that serious about it but he doesn't know what else to say about it at this point so he'll just punt it over to the Legislature to kick around."
Written by bill.johnson@mlode.com