Tuolumne County School Budget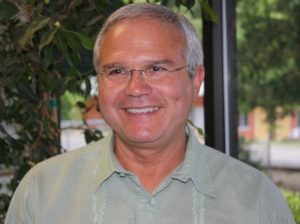 Joe Silva

View Photos
Tuolumne County Superintendent of Schools Joe Silva was recently in Washington, DC lobbying for the extension of the Secure Rural Schools and Community Self Determination Act.

Silva was Friday's KVML "Newsmaker of the Day".
Tuolumne County typically receives around $2 million a year from the package, which is set to expire this year. It primarily helps schools and county roads. Silva says a five year extension is currently included in President Obama's budget for fiscal year 2012, but the allocation is considerably less than years past.
"The money starts at the 2011 level, and then there would be a ramp down of 25% for each of the next four years," says Silva. "For us that's unacceptable, and it would have a great impact on our county."
Silva and others from across the region were lobbying Democratic and Republican lawmakers about the importance of the Secure Rural Schools legislation.
Securing money is especially important considering the California state budget.
Silva had to create a budget by March 15th that reflected the higher tax extensions that Gov. Brown is counting on, either will not be put to a public vote or if it does, they will not be approved.
Silva said, "In Tuolumne County, 25 teachers have received a pink slip. This has also affected over twenty thousand teachers statewide. When a teacher receives a pink slip, they are able to finish out the school year, but they may not have a teaching job after Summer. It's an unfortunate situation but the district could face a budget shortfall of up to $1.7 million."
The "Newsmaker of the Day" is heard each weekday morning on AM 1450 KVML at 6:47, 7:47 and 8:47am.
Written by mark@mlode.com