Sonora To Host Water Forum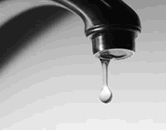 Water

View Photos
Sonora, CA – Next week Sonora will host a public forum on water.
The "Tuolumne County Range Water Forum: Snow Melt to Water Tap" will be held Tuesday, February 15. Speakers will include Dr. Rob Atwill and Dr. Ken Tate of the University of California at Davis. Also delivering remarks will be Tuolumne Utilities District Engineer Tom Scesa. The focus will be on water as it relates to livestock use, range management and public health.
The event is being put on by the Tuolumne Cattlemen's Association, Farm Bureau, T.C. Resource Conservation District, Stanislaus Grazing Permittees, USDA Natural Resources Conservation Service and U.C. Cooperative Extension. The open to the public forum begins at 6pm on February 15th at the Sonora Opera Hall.