Wal-Mart Pushes Healthier Foods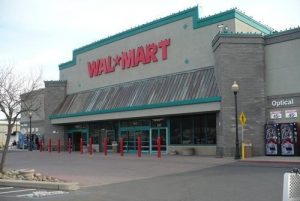 Sonora Wal-Mart

View Photos
Washington, DC – Wal-Mart plans to start reducing the price of its fruits and vegetables and lower the amount of fat, sugar and salt in its Great Value brand products.
The announcement was made this morning by Wal-Mart President Bill Simon during a joint press conference with First Lady Michelle Obama. Over the next five years, Walmart plans to cut sodium by 25% and reduce added sugars by 10% in the Great Value labeled products. Wal-Mart also hopes to save customers a combined $1 billion a year by cutting prices on its fruits and vegetables. The company says the prices will be dropped thanks to ongoing improvements in its supply chain.
The decision will have an impact on the Sonora Wal-Mart store, as the company is planning to expand later this year and add a grocery section onto its existing location.
First Lady Michelle Obama was on hand for the Washington, DC announcement because she is leading a campaign to fight childhood obesity.