Governor Signs Last Minute Bills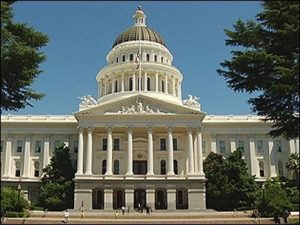 California Statehouse

View Photos
Sacramento, CA — Yesterday was the deadline to sign or veto bills passed by the California legislature this past session.
The Associated Press reports that California will become the first state to ban a controversial form of psychotherapy aimed at making gay teenagers straight. Gov. Jerry Brown says the therapies "will now be relegated to the dustbin of quackery." Critics of the law argued that it would hinder parents' rights to provide psychological care for children with gender confusion.
Also, the Governor signed a bill allowing some people in the country illegally to receive a driver's license. The DMV can start issuing licenses to illegal immigrants that are eligible for work permits. It is in line with a new policy from the Obama administration. Governor Brown, however, did veto a bill that would have protected undocumented immigrants from deportation for committing minor infractions.