Sierra Thunderstorms May Return This Weekend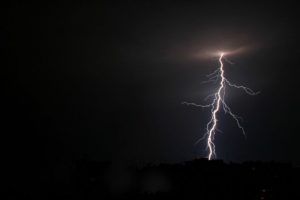 Lightning at night

View Photos
Thunderstorms will be possible over the Sierra Nevada through Monday.

Monsoonal moisture will return to central California beginning on Saturday. There will only be a slight chance of thunderstorms over the Sierra Nevada.
There will be much more of a widespread and better chance of showers and thunderstorms on Sunday and Sunday night. Moonsonal moisture will slowly leave the area on Monday.
Residents, hikers, boaters and campers should monitor the latest forecasts. If threatening weather approaches your location, seek shelter at once.