Winter Storm Warning Issued For Mountains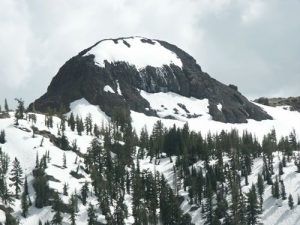 Ebbetts Pass

Expand
A Winter Storm Warning has been issued for the Sierra Nevada from Thursday 1PM through Friday 4AM.

Afterwards, a Winter Weather Advisory will be in effect for the Sierra from Friday 4 AM through Noon.

Additionally, the National Weather Service has issued a Winter Storm Watch for the mountains from Friday afternoon through late Saturday night.
Through Friday morning, four inches to two feet of snow accumulation is possible above 5500 through 8000 feet.
Friday afternoon through Saturday night, an additional one to two feet of snow is expected above 5000 through 6500 feet.
Winds of twenty to thirty-five mph are likely with gusts ranging from fifty to eighty mph over the highest ridgetops.
In the Mother Lode, precipitation is expected around midday Thursday and continue into the evening. Breezy winds and a quarter inch to a half inch of rain is likely by Thursday night.
More rain is expected from Friday evening into Saturday with breezy conditions and about four/tenths of an inch of rain.
For current road conditions conditions click /traffic