Update: Atmospheric River Will Impact The Mother Lode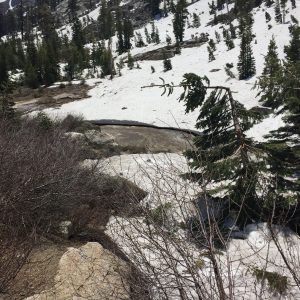 Highway 108 Sonora Pass snow and fast river

View Photos
An Atmospheric River of moisture will bring mountain snow, heavy rain, rapid rises of rivers and creeks, gusty winds and hazardous travel to Northern California this week.
Persistent rain, heavy at times, is leading to rapid rises of rivers and streams and may lead to some flooding. Flooding of low lying areas is expected in the central valley, the foothills and the lower mountain elevations, were snow melt will add to the amount of water in the streams and on the roads.
In addition to the flood potential, mud and debris flows from the burn scars, rock slides, downed tree limbs and power outages are all possible.
First, the National Weather Service has issued a Wind Advisory for the Mother Lode and the Northern San Joaquin Valley, through noon on Wednesday.
Winds of fifteen to thirty mph will continue at times, with gusts up to fifty mph.
Some of the impacts will include downed tree branches, power outages and difficult driving conditions.
Second, a Winter Storm Warning has been issued for the Sierra Nevada above 4,500 feet, through 6 AM Thursday.
The snow levels will continue to range between 4,500 to 7,000 feet.
One to ten feet of total snow accumulation is expected above the 5,000 foot elevation. The higher you go, the more the snow.
Winds may gust as high as sixty mph.
Third, a Flash Flood Watch remains in effect for both the Sierra Nevada and the Mother Lode, through Thursday morning.
Three inches to one foot of rain is expected.
Finally, a Flood Watch is in effect for the Northern San Joaquin Valley through Thursday morning.
Two inches to half-a-foot of rain is expected in the Central Valley.
A Flood Watch means there is a potential for flooding based on current forecasts. You should monitor later forecasts and be alert for possible Flood Warnings. Those living in areas prone to flooding should be prepared to take action should flooding develop.
A Flash Flood Watch means that conditions may develop that lead to flash flooding. Flash flooding is a VERY DANGEROUS SITUATION. You should be prepared to take action should Flash Flood Warnings be issued.
A Winter Storm Warning means there will be snow covered roads and limited visibilities. Travel is not recommended while the warning is in effect. If you must travel, keep an extra flashlight, food and water in your vehicle in case of an emergency.
A Wind Advisory means that winds of 35 mph are expected. Winds this strong can make driving difficult, especially for high profile vehicles. Use extra caution.