Construction Schedules For Highway 120, 108 and 49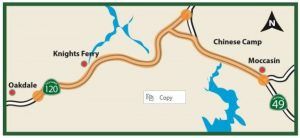 Caltrans Highway 120 Paving Aug-Oct 2018

View Photos
Caltrans construction crews will continue work on local roads.
On Highway 49 from Jack Page Road, half way between Sonora and Parrotts Ferry, to the Stevenot bridge expect 15-minute delays for one-way traffic control for road striping between 9AM and 4PM.
Caltrans construction crews plan to finish the Highway 120 and Highway 49 repaving in December. Weather may delay the road striping, sinage and shoulder work that is scheduled for this week. The 34-mile project goes from the Mariposa/Tuolumne county line to HWY 120 with one-way traffic control, for daytime road striping and some shoulder work.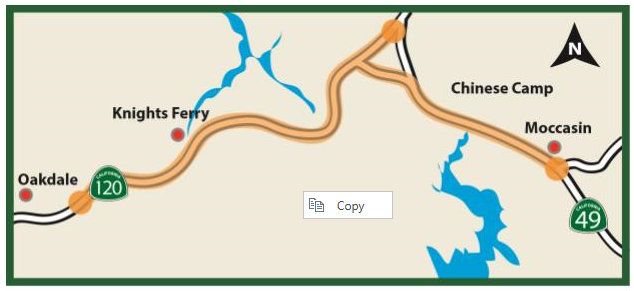 The road work for road striping on HWY 49 is defined as limiting traffic to one-way from the Montezuma Railroad Crossing between Chinese Camp and Highway 108 northbound and southbound to Harvard Mine Road/Bell Mooney Road in the Woods Crossing area of Jamestown Monday through Friday from 9:00 AM until 4:00 PM. Expect delays of 15-minutes. On HWY 108/120 toward the Stanislaus/Tuolumne county line expect sign work day and night hours all week as well.  The $20.3 million repaving project began in April.
Work at Highway 108 near 5th Avenue in Jamestown has entered its second phase as reported here. The project has an expected completion date in December.
Other Highway Roadwork:
| Highway | Days | Location/Area | Reason | Estimated Delay |
| --- | --- | --- | --- | --- |
| HWY 26 | Tue – Fri | Nove Way to Hwy 12 in Valley Springs | 7AM to 5PM left shoulder work | 5min |
| HWY 49 | Mon – Thu | Gold Strike Road to Lombardi | 9AM to 3PM one-way traffic control for tree work | 10min |