Construction Schedules For Local Highway Projects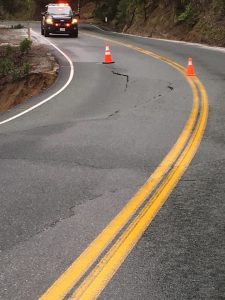 Highway 26 Near Higdon Road, Storm Damage

View Photos
Caltrans construction crews will continue work on local roads.
On Highway 49 from Jack Page Road outside of Sonora to the bridge over New Melones expect 15-minute delays for one-way traffic control for road striping between 9AM and 2PM.
From the Fairgrounds and the Sonora Creek Bridge to Washington Street, one of the two lanes and the right shoulder will be restricted for survey work. The survey is scheduled Wednesday through Friday from 8:30AM to 2PM and overnights from 9PM to 6:30AM.
Caltrans construction crews plan to finish the Highway 120 and Highway 49 repaving in December. Weather may continue to delay the road striping that is scheduled for this week. The project goes from the Mariposa/Tuolumne county line to HWY 120 with one-way traffic control, for daytime road striping and some shoulder work.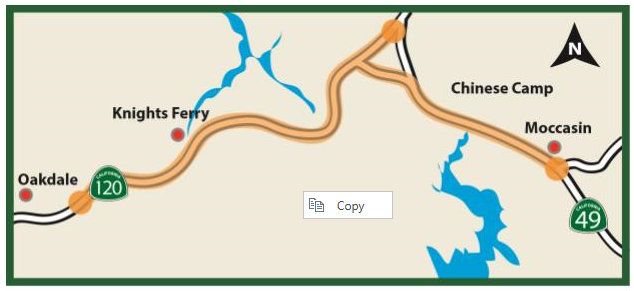 The striping work is from the Mariposa/Tuolumne County line through the Chinese Camp area to Harvard Mine/Bell Mooney Road. The roadwork is scheduled Monday through Friday from 6AM to 7PM with possible 10-minute delays to traffic.  The 34-mile $20.3 million repaving project began in April.
Work at Highway 108 near 5th Avenue in Jamestown has entered its second phase as reported here. The project has an expected completion date in December.
Other Highway Roadwork:
| Highway | Days | Location/Area | Reason | Estimated Delay |
| --- | --- | --- | --- | --- |
| HWY 4 | Mon – Fri | Upper Moran Road to Big Trees Park Entrance | 6AM to 6PM One-way traffic control for concrete pouring | 10min |
| HWY 26 | Mon – Thu | Main Street to Upper Dorray Road | 8AM to 3PM Some one-way traffic control for tree work | 10min |
| HWY 49 | Mon only | Centennial Road to Mayo Road | 10AM to 3PM both shoulders and bike lane closed for drainage cleaning /inspection | 5min |
| HWY 132 | Mon-Thr | Stanislaus/Tuolumne County line to Coulterville |  8AM to 4PM moving closure for pavement marker replacement | 10 min |