Construction Schedules For Local Highway Projects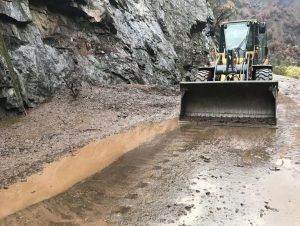 Highway 140 Storm Damage

View Photos
Caltrans construction crews will continue work on local roads and manage various road problems caused by the recent storms.
Repairs on Highway 140 in Mariposa continue, as reported here, the road was reopened after numerous rock and mudslides occurred near the Ferguson Fire burn scar due to recent rainstorms. From Slate Gulch to Yosemite National Park one-way traffic control will delay traffic 10 minutes while crews address slope repairs and cleaning.
At Moccasin to Marsh Flat Road traffic will be limited to one land for drainage cleaning and inspections. Expect 10 minute delays from 6:30 AM to 4:30 PM this Tuesday and Wednesday.
Caltrans construction crews plan to finish the Highway 120 and Highway 49 repaving in December. The project goes from the Mariposa/Tuolumne county line to HWY 120 with one-way traffic control, for daytime road striping, and nighttime signage work.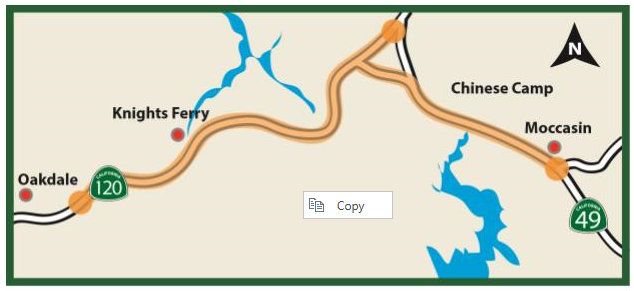 The project also extends from the Stanislaus/Tuolumne county line to the Yosemite Junction. This week the roadwork is scheduled to begin Sunday night at 8PM and continue night and day through Friday with possible 10 minute delays to traffic.  The 34-mile $20.3 million repaving project began in April.
Work at Highway 108 near 5th Avenue in Jamestown has entered its second phase as reported here. The project has an expected completion date in December.
Other Highway Roadwork:
| Highway | Days | Location/Area | Reason | Estimated Delay |
| --- | --- | --- | --- | --- |
| HWY 4 | Mon – Fri | Upper Moran Road to Big Trees Park Entrance | 6AM to 6PM One-way traffic control for concrete pouring | 10min |
| HWY 132 | Mon-Thr | Stanislaus/Tuolumne County line to Coulterville |  8AM to 4PM moving closure for pavement marker replacement | 10 min |